Welcome to the official website of
Ryan Cuskelly
Professional Squash Player from Australia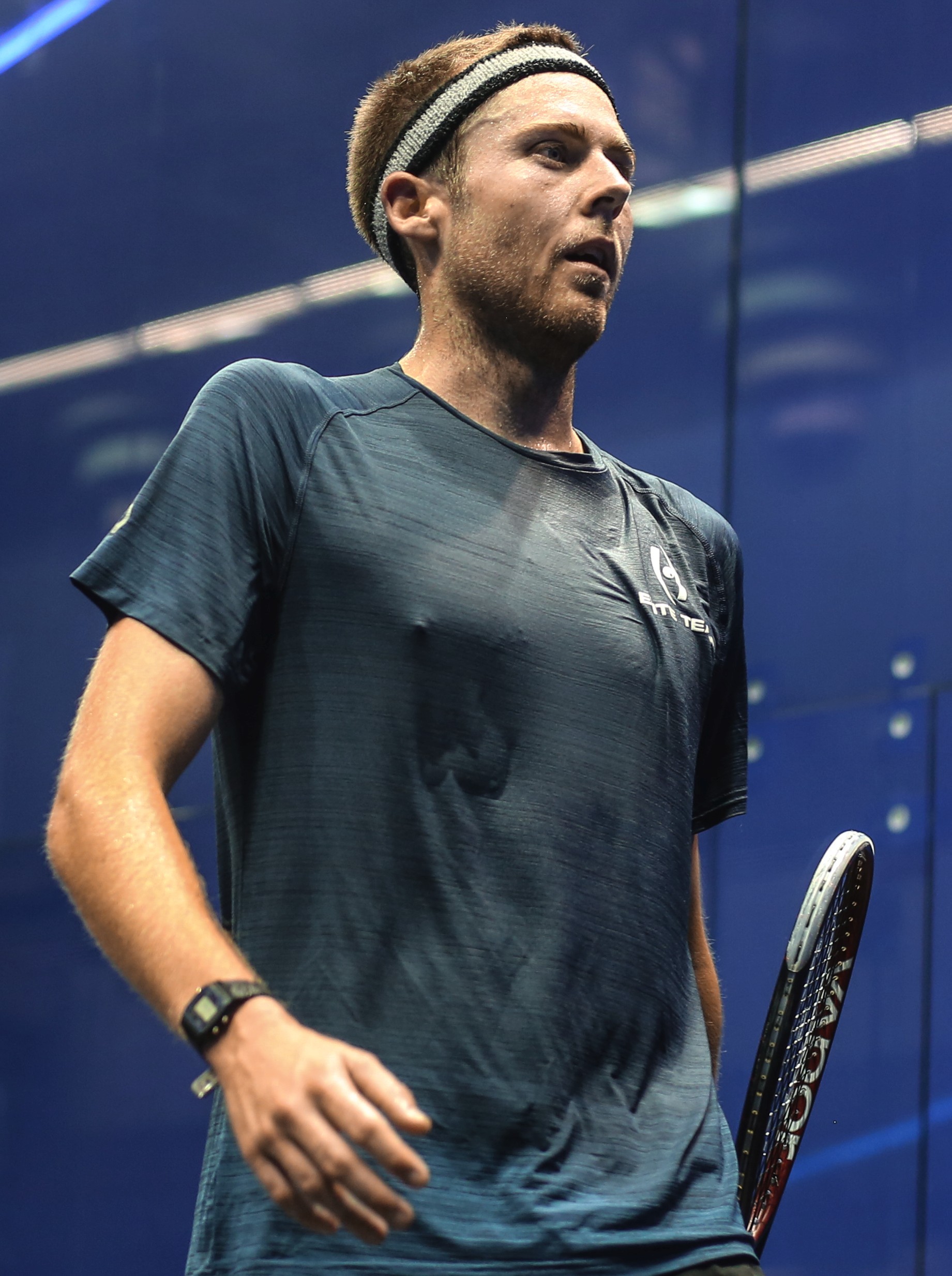 Biography
Ryan Cuskelly is a prolific PSA World Tour title winner and the top ranked Australian on the PSA World Tour. He joined the PSA World Tour in 2006 and picked up his first title a year later at the Topend Open Series.
His best year was in 2009 where he lifted four PSA World Tour titles to elevate himself into the world's top fifty for the first time in December of that year.
Cuskelly's first PSA M15 title came in November 2011 when he defeated number one seed Shahier Razik in the final but he topped that achievement with a magnificent performance at the Northern Ontario Open in April 2015 where he stunned Laurens Jan Anjema in the showpiece final.
After winning his first PSA M35 title with victory over Karim Abdel Gawad in the final, Cuskelly moved into the world's top 20 for the first time in the November and he followed that up by reaching his first ever PSA World Series semi-final at the Qatar Circuit later that month.
After reaching the last four of the Hong Kong Open in August 2016, Cuskelly was rewarded with a place in the world's top 15 for the first time. The Australian won the Suburban Collection Motor City Open in 2017 as he overcame Campbell Grayson, Omar Mosaad and Stephen Coppinger to set up a final with Ali Farag, who he defeated 3-1. In March 2017, Cuskelly reached his highest ever world ranking of 12.
Cuskelly represented Australia in the 2010 Delhi Commonwealth Games and the 2014 Glasgow Commonwealth Games.
For more information, or to contact Ryan, please contact marketing@squash.org.au.
Results
Winner:

70k Motor City Open 2017
35k Bluenose Classic 2015
25k Northern Ontario Open 2015

Semi finals:

Qatar Classic 2015
Hong Kong Open 2016
Bronze Medal 2010 Delhi Commonwealth Games
National Champion 2014

National Champion 2014
Australian Number 2
Tour Stats
Winner of 15 PSA titles
National Champion 2014
Australian Number 1
Squash Australia Player of the Year 2017
Ranking
Highest world ranking – 12 (March 2017)
Current ranking – 14